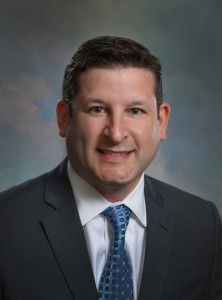 Dominic Lepore has over 20 years' experience implementing new processes and systems to improve business operations. He is an expert in all aspects of project management, including scope, schedule and cost management techniques. He has extensive application experience in business software, specifically in financial, payroll, reporting and supply chain systems. He developed superior communication skills through presentations to local executives and to officials in the Department of Defense and the White House.
Dominic started Terrapin Consulting in 2003. His experience includes:
implementing project management methodologies at a public insurance company,
managing a project to track supply chain metrics in a Fortune 100 high tech company,
implementing a procurement system for a cruise line,
coordinating a world-wide $10 billion budget process for a Fortune 100 company,
designing a business intelligence solution for a Fortune 100 company,
managing multiple projects to spin-off a life insurance division into an independent company,
managing a $5 million project to implement a financial system for a hospital and research center.
Dominic was a management consultant for Deloitte & Touche in Seattle from 1997-2000. He began his career as a Systems Engineer working on large aerospace programs for the U.S. Government.
Dominic was an Industry Professor and managed the Project Management program for Stevens Institute of Technology from 2011-2013. He oversaw an enrollment growth in the undergraduate, graduate and corporate programs in project management. He taught in all three areas, including professionals at Citigroup, ITT Exelis, CentraState Hospital, the Visiting Nurse Association and NASA.
Dominic is a certified Project Management Professional (PMP) and served on the 2007 – 2008 Board of Directors of the Puget Sound Chapter of the Project Management Institute (PMI). He presents regularly at PMI events and was named Volunteer of the Year for the Puget Sound Chapter in 2010. He has been on the Board of the PMI Washington, D.C. Chapter since 2014 culminating in COO in 2018 and CEO in 2019.
He earned a B.S. in Mechanical Engineering from the University of Maryland and an M.S. in Information Systems from the Stevens Institute of Technology.